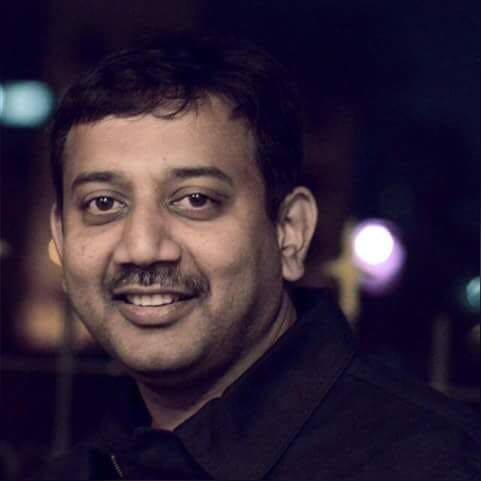 Respected seniors and my dear friends,
I am very happy to interact with you all after taking charge as President IMA nashik for 18-19.
First of all I would like to thank you all from bottom of my heart for believing in my abilities to work as President for our IMA.Well there are also some fears about whether I will be able to fulfill all my responsibilities or not but I m sure that I m not alone ....I have all your support and my own experience while working on various types of posts for IMA in last few years.
I will first congratulate all the awardees of Doctors' Day...Dr Subhash Dhomane,Dr Prakash Aher,DrMadhuri Kirloskar,Dr Sameer Shah,Dr Satish Patil and Dr Rajendra Kulkarni. You all deserve it.
While I was President Elect I had already started thinking about how to develope Nashik IMA.Being a part of many socially active bodies, NGOs helped me develope good contacts and relations with them and it was instrumental in planning various activities for IMA.
Two integral parts of IMA are Savita Desai Children's Hospital and TB sanitorium.
IMA building is actually a part of Savita Desai Hospital.This hospital is a legacy of hard work of many senior and renowned Doctors of nashik.
Time and on we have tried to renovate n add on newer equipments n facilities in Savita Desai Hospital.I thank all the past office bearers for this.
I had a vision of renovating and expanding Desai Hospital and we started working on it.
Any project requires funds in the first place and Desai Hospital was not exception.
We were fortunate to have many generous donors like Dr Manisha Jagtap, Dr Vijay Karhade,Dr Nilesh Nikam, Milind Choudhary, Pradeep Gangurde,Master Lighthouse,Maharaj Birmani,Manish Mishra,Omprakash Rawat,Rakesh Bachchav,Dr Shailesh Shah,De Vijay Ghadage,Ashok Sonowane.I thank them all.Special efforts taken by Dr Pankaj Bhadane and his team is extraordinary.Many gynaecologists and paediatricians who are giving their valuable time for conducting OPDs deserve applause.
We are trying to work on a project called as HOSPICE at TB sanitorium where terminally I'll cancer and geriatric patients will be served but this is a difficult task as it requires a huge amount of funds.
Also we are looking forward to develope a ground and sports complex at MTBS's empty plot.
Savita Desai Hospital will very soon roof a CT scan centre where CT scans will be done at reasonable price for poor patients, for this we are in discussion with a NGO.
Also we want IMA as a centre of some extra curricular activities for which we are planning to start a Gym at IMA complex, this will attract many IMA members.Very soon announcement will be done regarding this Gym.
I have made it clear to all my members that even if I m the President...We all are equal and we all should work with equal sense of responsibility and attachment towards IMA.
IMA has always been keen for welfare of its members as well as IMA has kept interests in Social Causes.
After inauguration of Desai Hopsital followed programs on Haemophilia Day, International Nurses Day, Schizophrenia Day,Astama Day. There were CMEs on Liver Transplant with Jaslok Hospital, Medical camp by Dr Shoeb Padariya, Special programme by Zee 24 Taas on Suicides In Younger Generation.
Desai Hospital Free Check up camp, Yoga Day celebration on 21st June.
I thank all of the involved members their help and hard work in making these events successful is priceless.
I congratulate the Editorial Board of Voice for this wonderful first volume of Voice.
Last but not the least is the burning issues of Hospital Registration with NMC.!!!
We are working hard unitedly since last 3 yrs for this.The concerned committee has time n on updated us with the status n progress in the matter.I thank all those who are working on this committee for hospital Registration Issue.
Jay IMA.